There was not much to do to finish the wheels: on the front wheel I replaced the brake arms, springs and spacer (all of which were corroded beyond repair) and of course I put in new grease seals.  I had replaced the wheel hub bearings earlier when I rebuilt the wheels.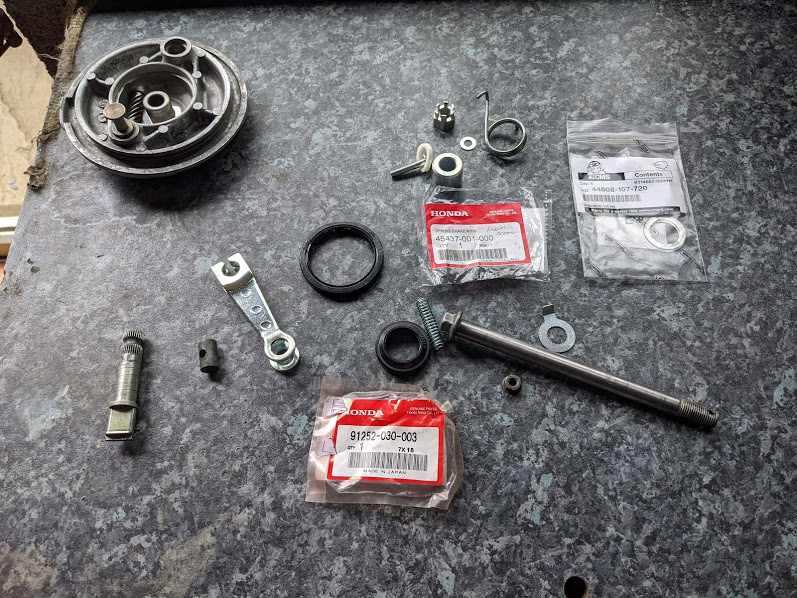 On the back, a new o-ring, brake arm and brake adjusters + new cush drive rubbers (these rubber parts act as dampers when power is delivered from the engine to the hub carrier in the back wheel – most people recommend using original Honda parts here as some of the pattern parts are v. poor quality).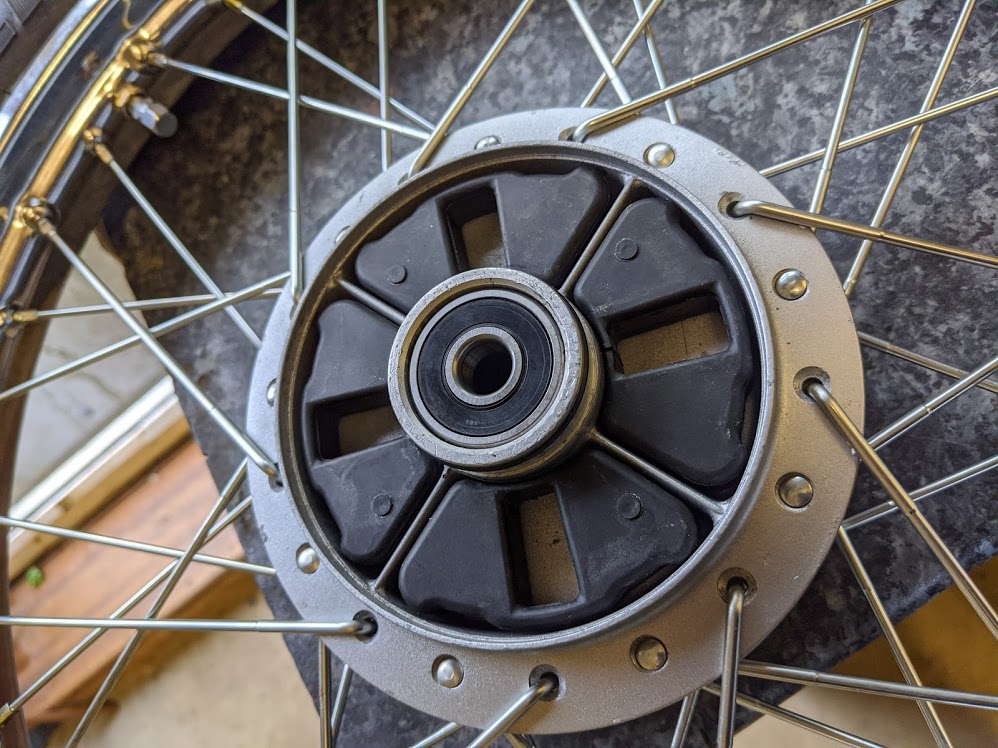 The final part to replace is the sprocket carrier bearing (NACHI 6203 Open Deep Groove Ball Bearing 17x40x12mm) – no real sign of wear on the original, but I replaced it for peace of mind (the bearing is less than a fiver):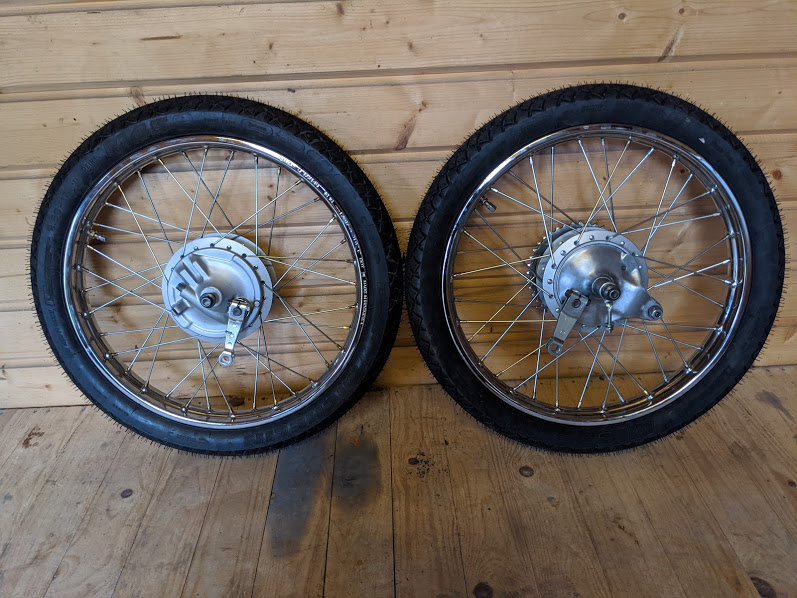 In the internationally recognised test for new wheels I bounced them on the floor and no spokes flew out. Done!