I used VHT SP995 CAST Aluminium Engine Enamel Paint to paint the engine cases and wheel hubs.  The cases had been repainted once before so I couldn't really tell if it is a good match or not ( perhaps a bit sparkly? ).  Apparently the original paint used by Honda was called Silver Cloud but I have no idea where you might find it.
Here are the parts cleaned up and ready for painting: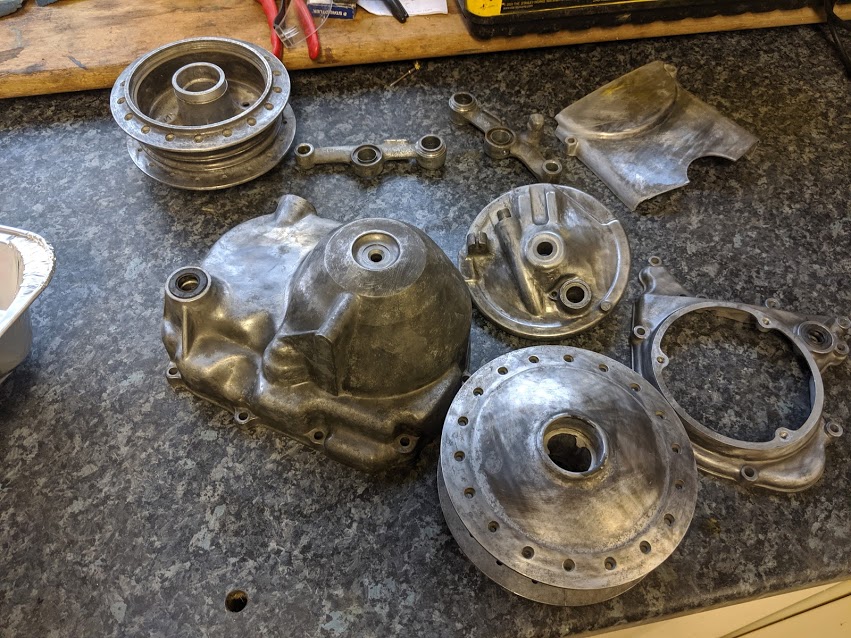 UPol Grey Primer: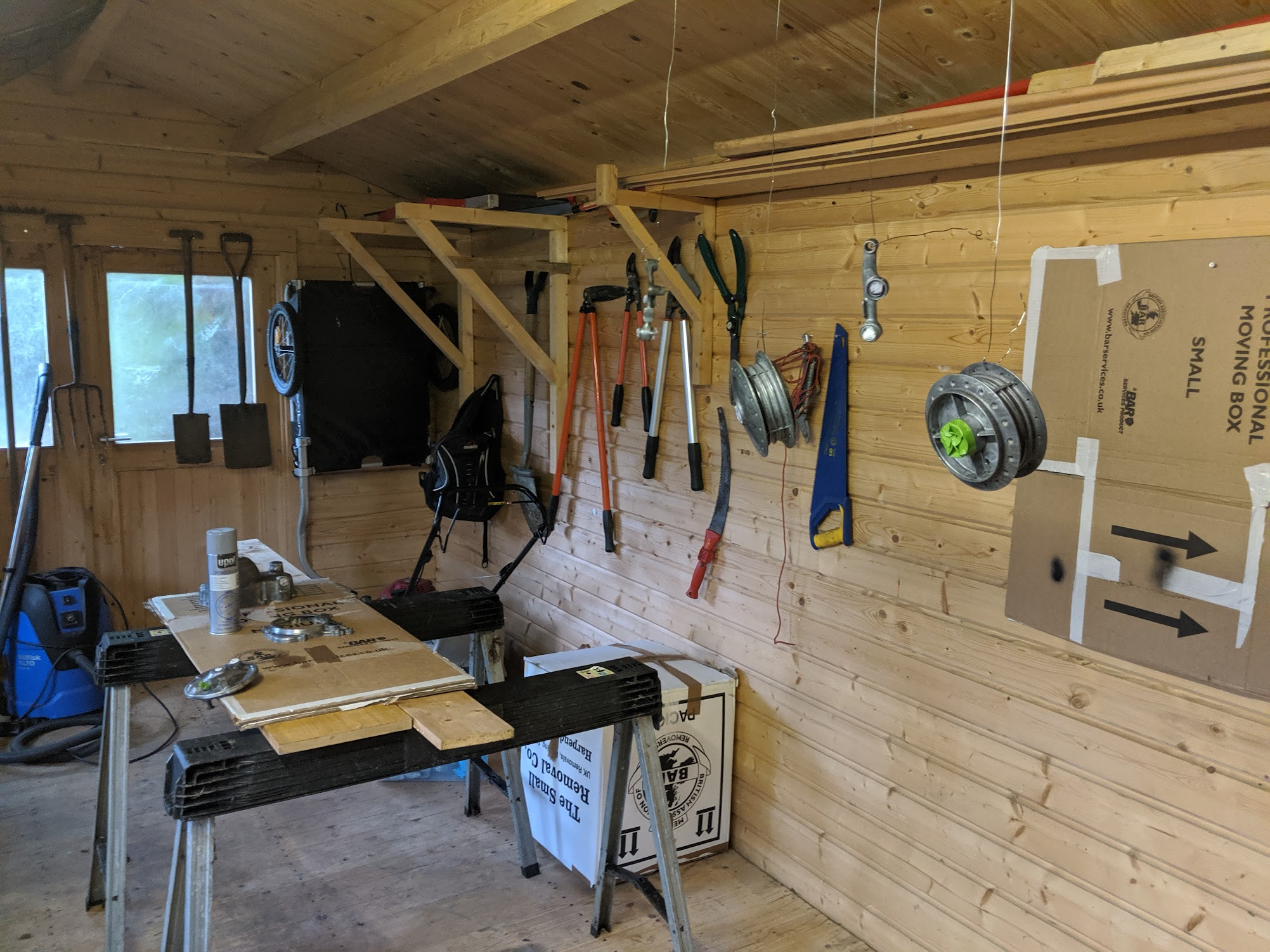 And here are some of the finished articles: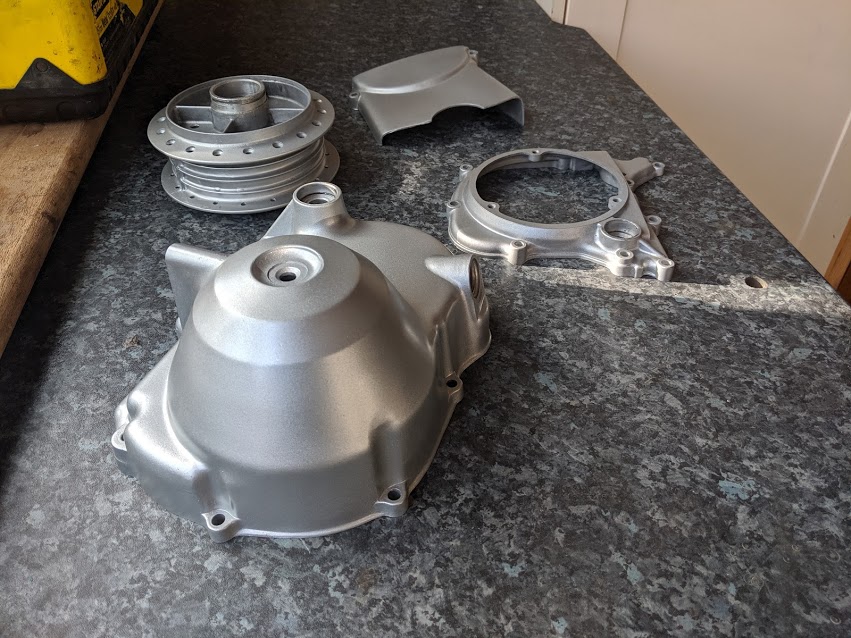 Here is the engine before I started: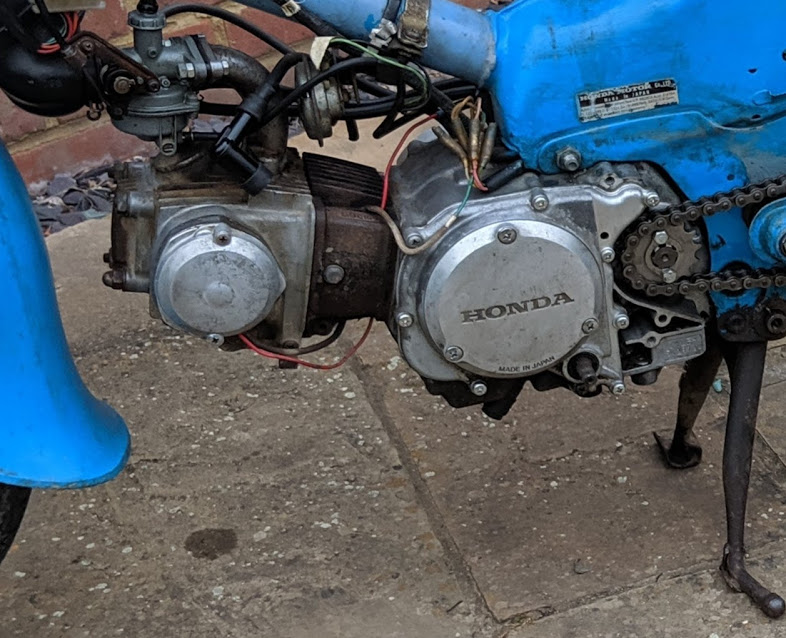 and after: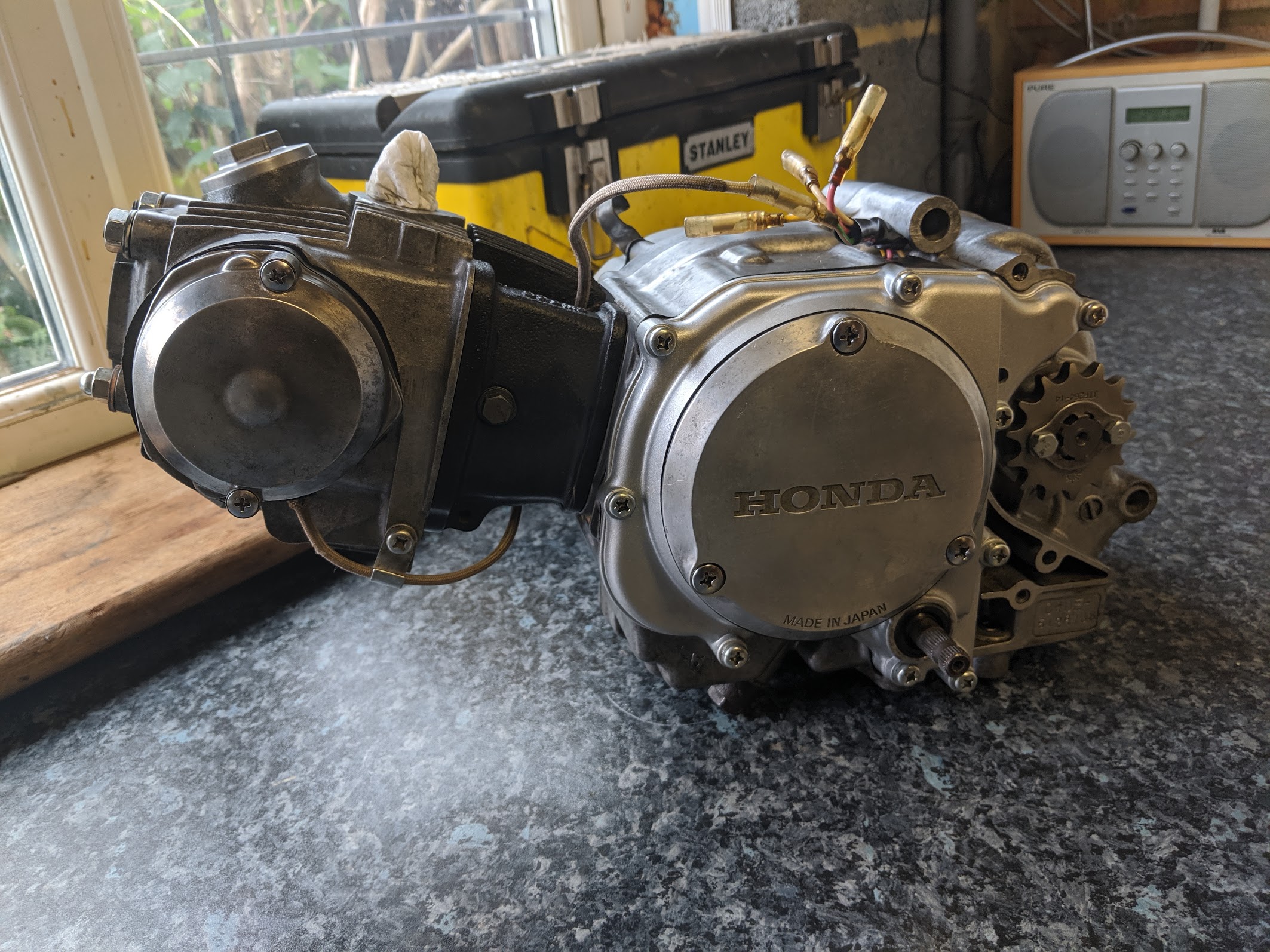 More on the mechanicals in future posts.