Here is one of the wheels from my Honda C90 z2 :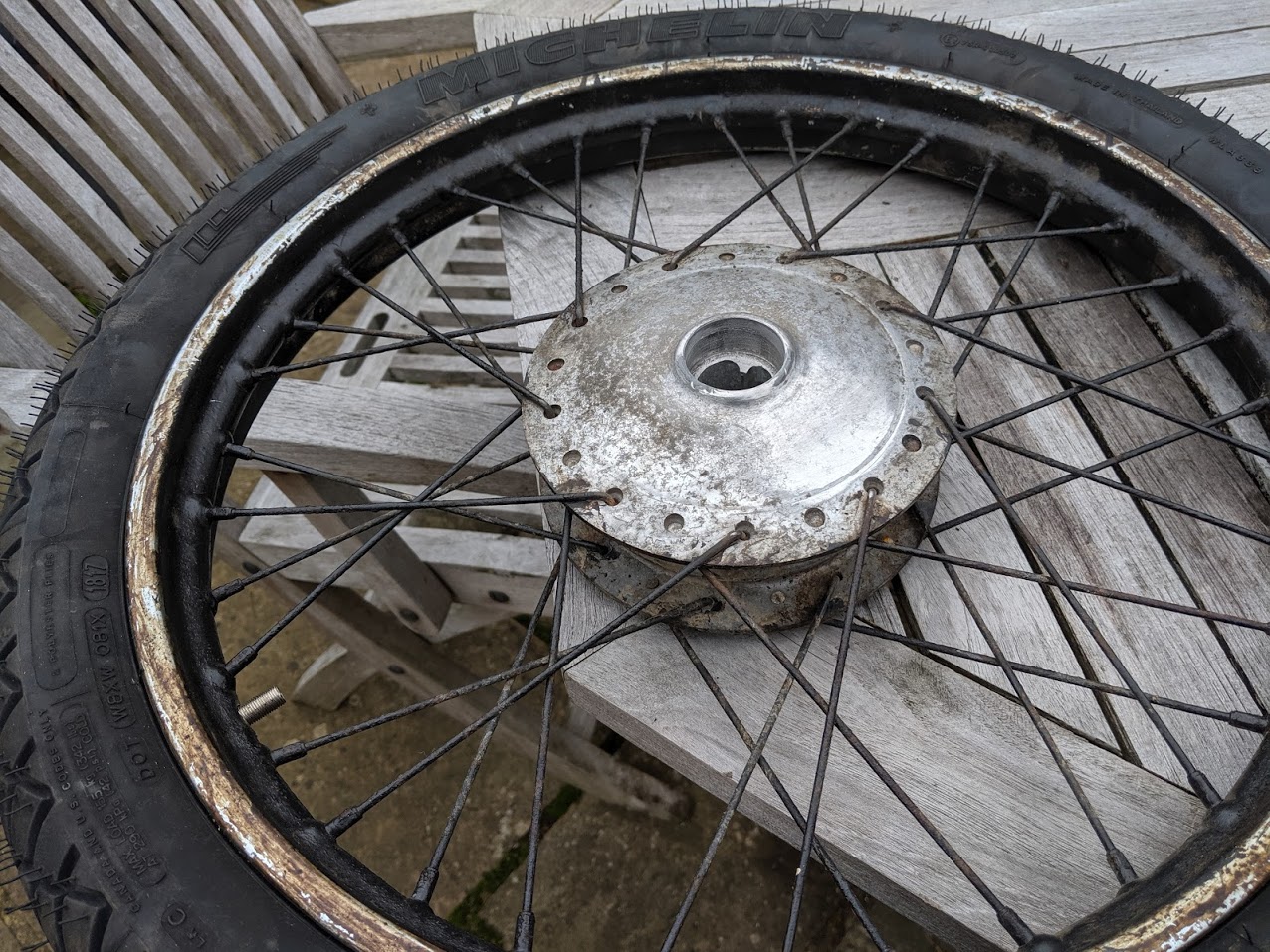 I am not sure what they were painted with but it is rock hard and there is no way they can be cleaned up satisfactorily, so there is little choice but to replace the spokes and rims.   There are three options:
give your original wheels to a wheel builder and ask them to replace the spokes and the rim
rebuild the wheel yourself
buy pattern replacements
Replacement c90 wheels are available, however, you need to replace the hubs, spokes and rims as a single unit as the aftermarket parts are not an exactly the same sizes as the originals.   I am going to have a go at rebuilding the wheels myself. Being clueless about wheel building I wanted to minimise the number of things that could go wrong so I decided to get OEM rims and spokes.
The c90z2 front and rear wheels are both the same size (17 x 1.40) and the rims have been made by various manufacturers over the years. My original ones were made in Japan by Araya, and it seems Futaba made the rims for more recent bikes, although these too have been discontinued. The current rims supplied by Honda are made in Indonesia by D.I.D. They cost about £40 each from David Silver (incidentally I did find a few Araya NOS rims online – in Europe – but they were twice the price).
Once you have your rims you need to submerge yourself into the thrilling and confusing world of spokes. More on this in later posts.