When setting out to build a small workshop in my back garden I initially planned on making a basic insulated shed. After a bit of research I encountered a whole new world of 'garden offices', an industry that appears to have sprung up in the wake of changes made to the planning laws in the UK at the end of 2008. The new rules allow – under certain circumstances – fairly substantial single story buildings to be erected without the need for planning permission.
There are dozens of companies that will supply and construct a garden office, and they tend to follow a similar design pattern (SIP construction, cedar cladding, folding doors) and all with eye-wateringly high price tags. For the size building I am aiming for (about 4m x 4m) the prices start at around £13,000 and go right up to £20,000+ depending on the quality of fixtures and fittings.
Beyond my means by a quite a large margin, but the idea of building a substantial, properly insulated and attractive building was very appealing, so I began to wonder how much it would cost as a do-it-yourself project.
This is the how I imagined the companies able to do the job for £13k arrived at the price:
Costs of running the business and making a profit = £4k (30%)
2x people for 1-2 weeks to do the construction, incl travel & transport = £2k
pre-sales site visits, drawings etc = £1k
.. leaving £6k for materials.
Subsequent developments have shown this calculation to be woefully inaccurate, but this was the starting point.
I used sketchup to do the  the design and, borrowing heavily from a building offered by one of the commercial suppliers, this is what I came up with: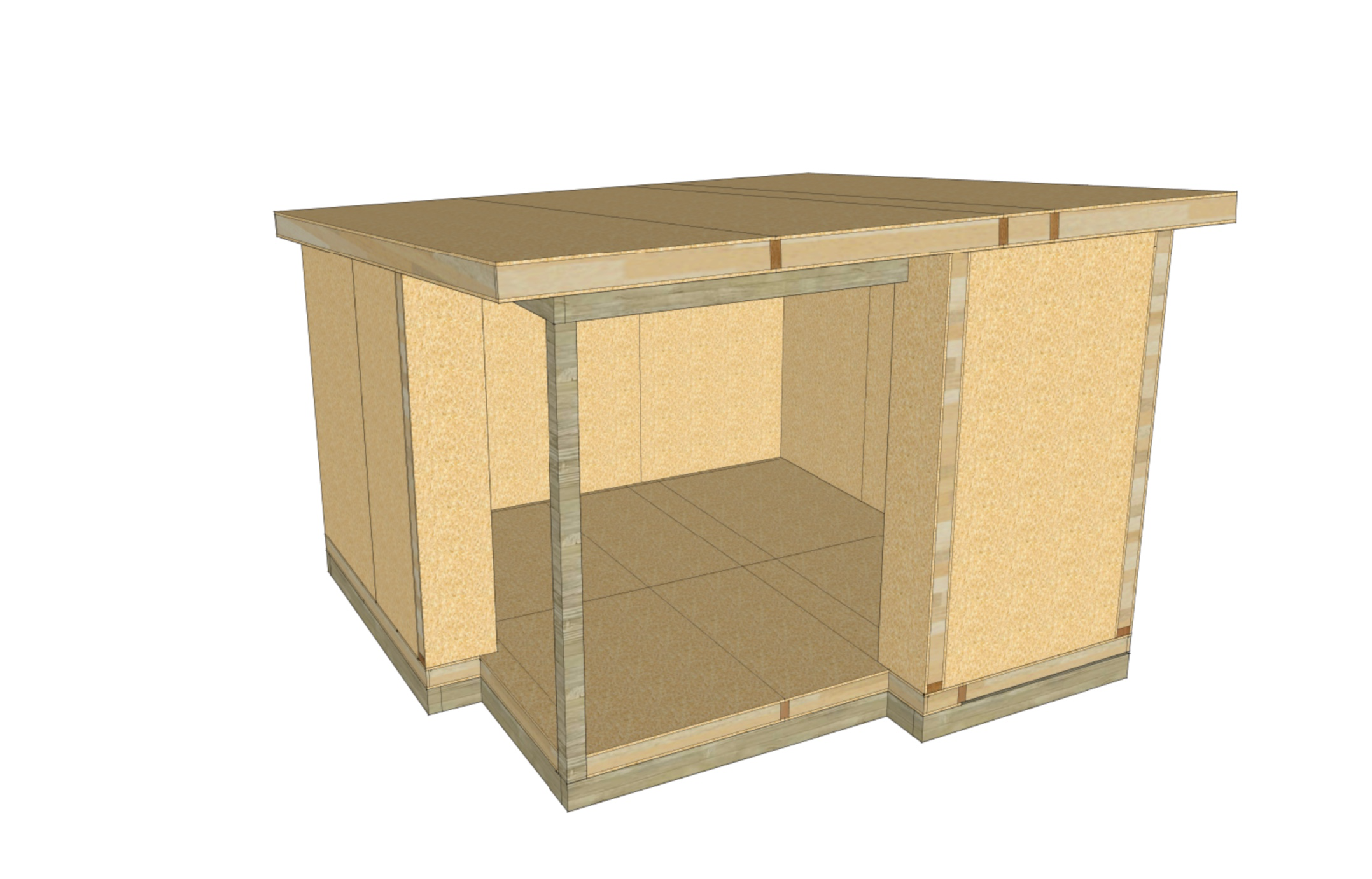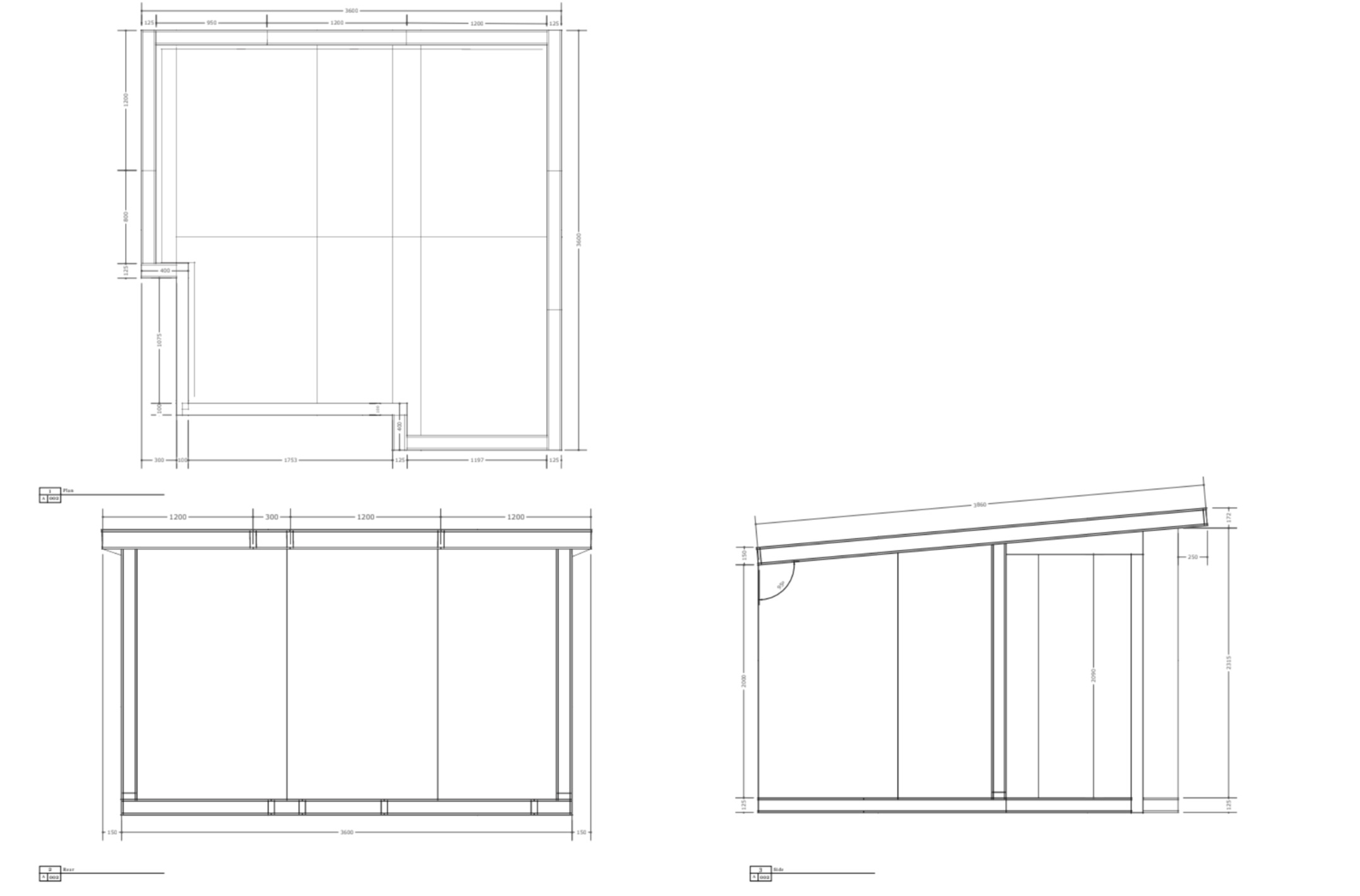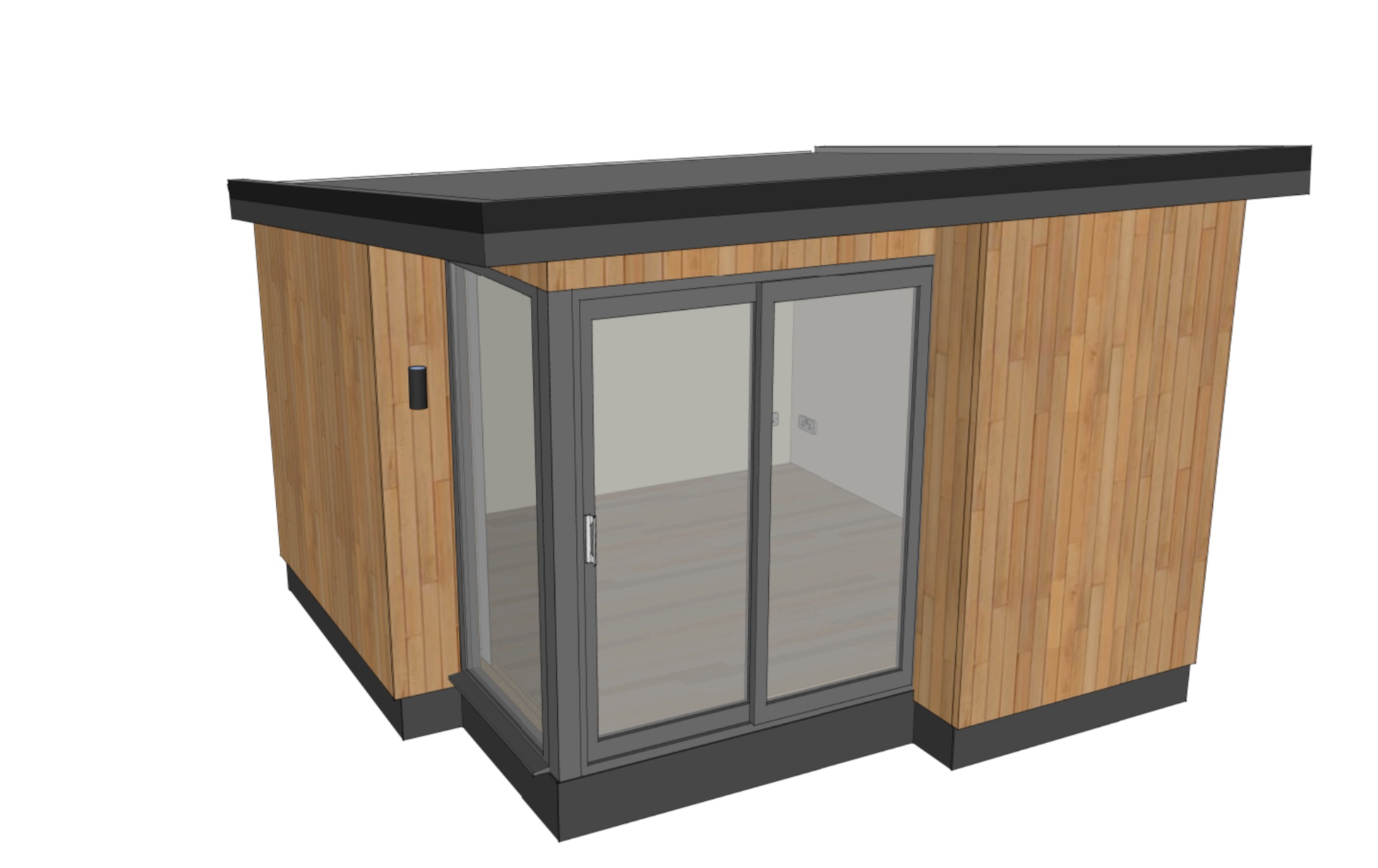 You can read more about the build here