I popped to Ikea yesterday and spent £360 on the frames, doors , hinges etc and £80 on the worktop counter for the bench. This was a bit more than I had hoped to spend, so to compensate I am going to try and create the workbench and shelving from three pieces of 8'x4′ plywood + bolts and screws I have lying around.
I installed all the cabinets today – it took most of the day.
Here is the bench: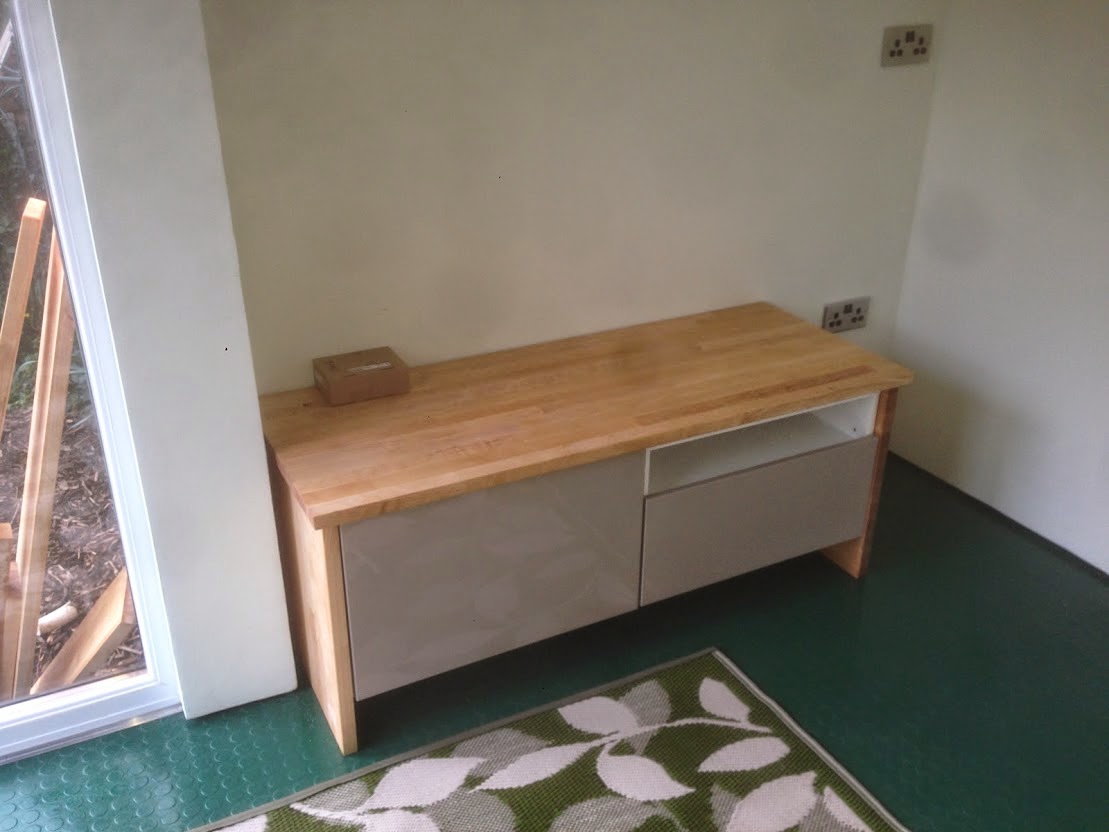 I was going to hang it from the wall, but I changed my mind at the last minute having realized it might be useful to be able to move it around. I used cuts from the worktop counter to form "legs" – these, and the top, are just screwed to the ikea units from the inside. I also added a hidden leg under the base to give it a bit of additional strength, although it does not really need it.
And here are the other cabinets installed: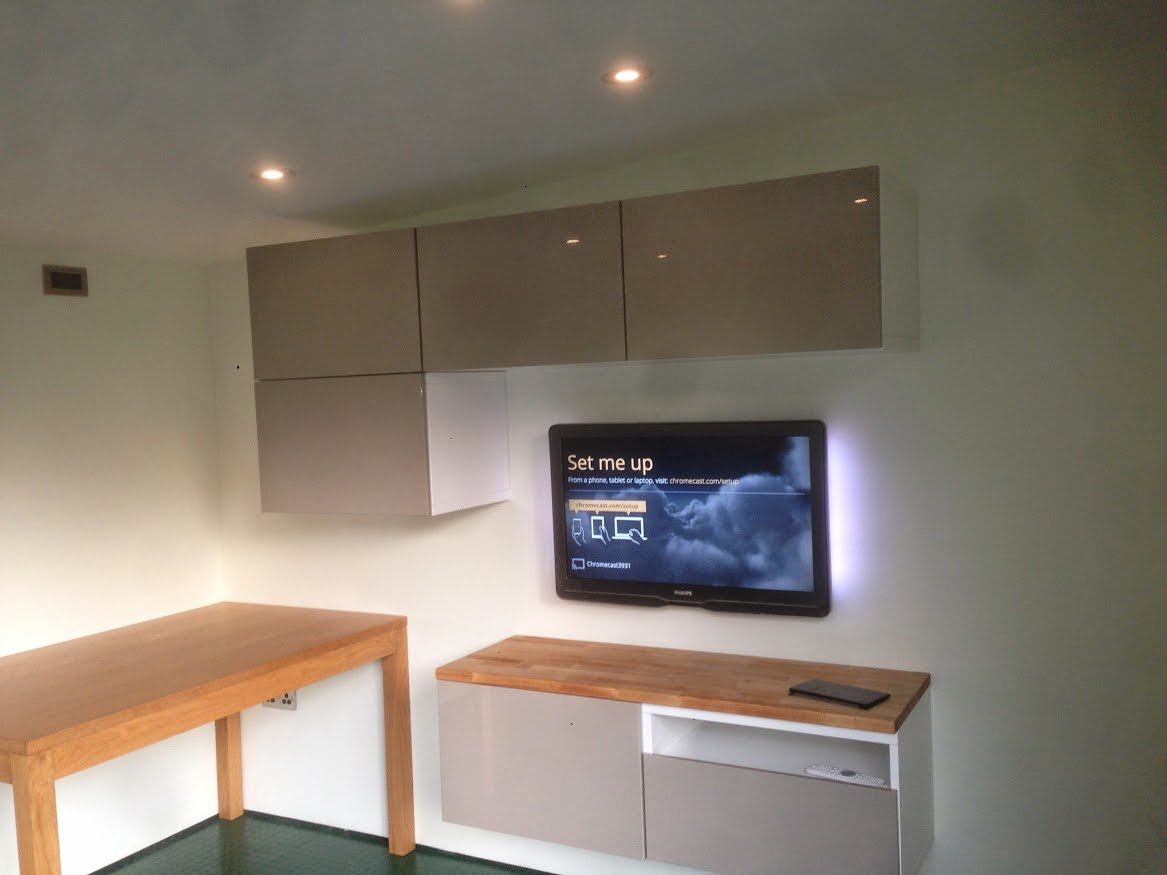 The kitchen counter-top that I cut down to cover the stand under the TV and the bench is butchers block made of birch – not especially attractive, but cheap and cheerful and will match the birch ply I use for the workbench. There is just enough left over to form a trim around the workbench edge and I hope that will add to the sense that the various bits of furniture tie together.
The use of fermacell plasterboard made it nice and simple to hang the cabinets.  These boards are very dense and if you use cavity fittings like the below, each one can suspend 50kg. No hunting around for studs to fix to!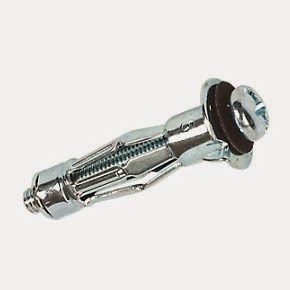 The next job is to design the workbench and think through the task lighting layout – more on that later.