Good news and bad news this morning – the joints turned out okay, but I suddenly remembered that I had forgotten to cut the cross members to the correct length having cut them longer than needed originally so that I could trim them down later. This is a pretty disappointing cock-up, even by my standards! They are about 19 1/2" compared to the expected 18".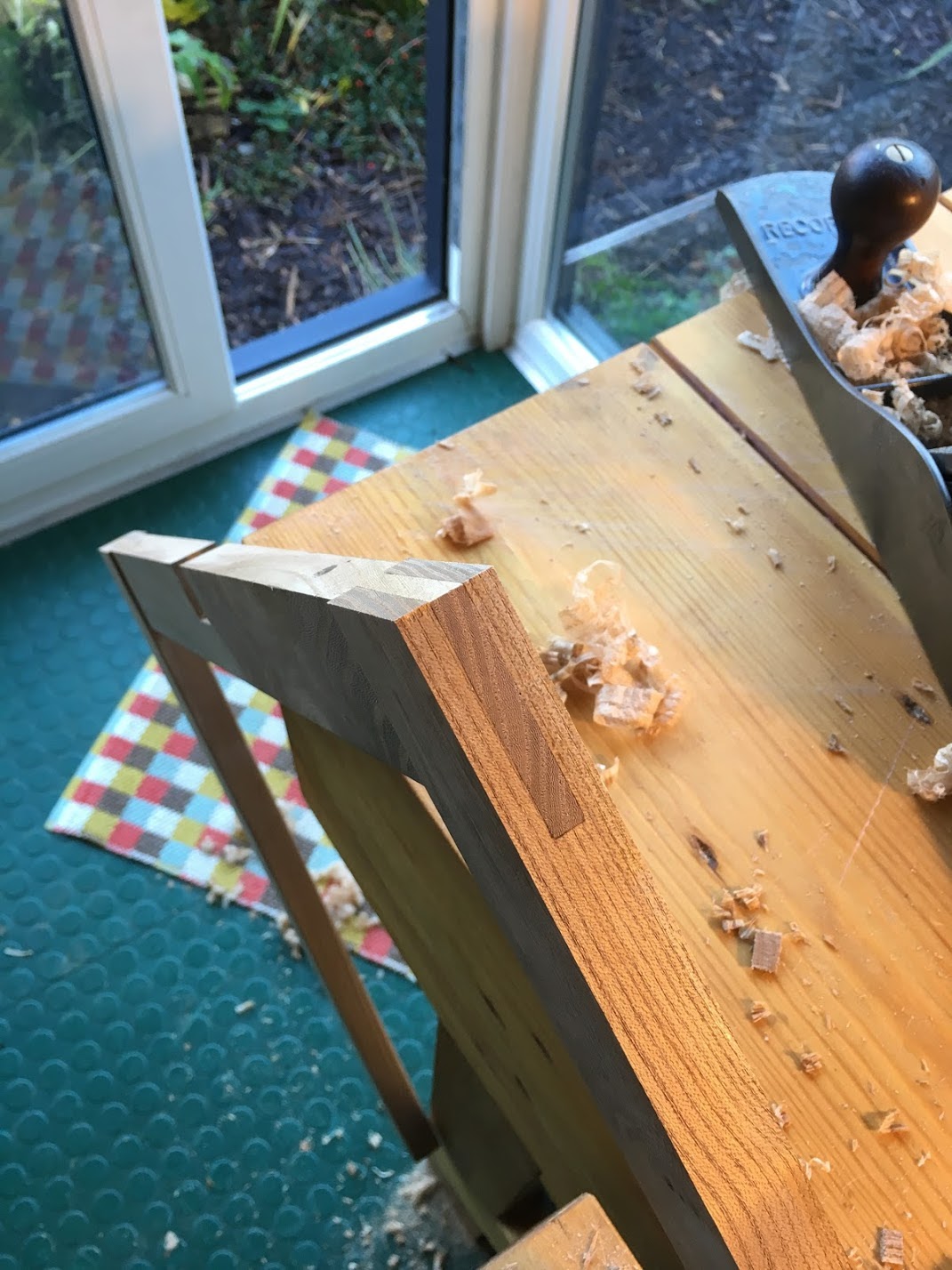 In theory the legs/cross members will now be out of proportion compared to the top, but I have a cunning plan. The top is about 1/2" bigger than needed all round and I'll keep as much of it as I can, also I had already planned to cut the legs shorter than Mr Maquire's plan so hopefully this will stop them sticking out beyond the top. If all else fails I'll just have to make another top, which at least is a reasonably quick task.
After trimming the joints, this morning's jobs were to flatten and smooth the face surface of the top (the underneath will eventually be steeply tapered along all the edges so it is easier to do the smoothing now than have it wobbling around on the workbench later on)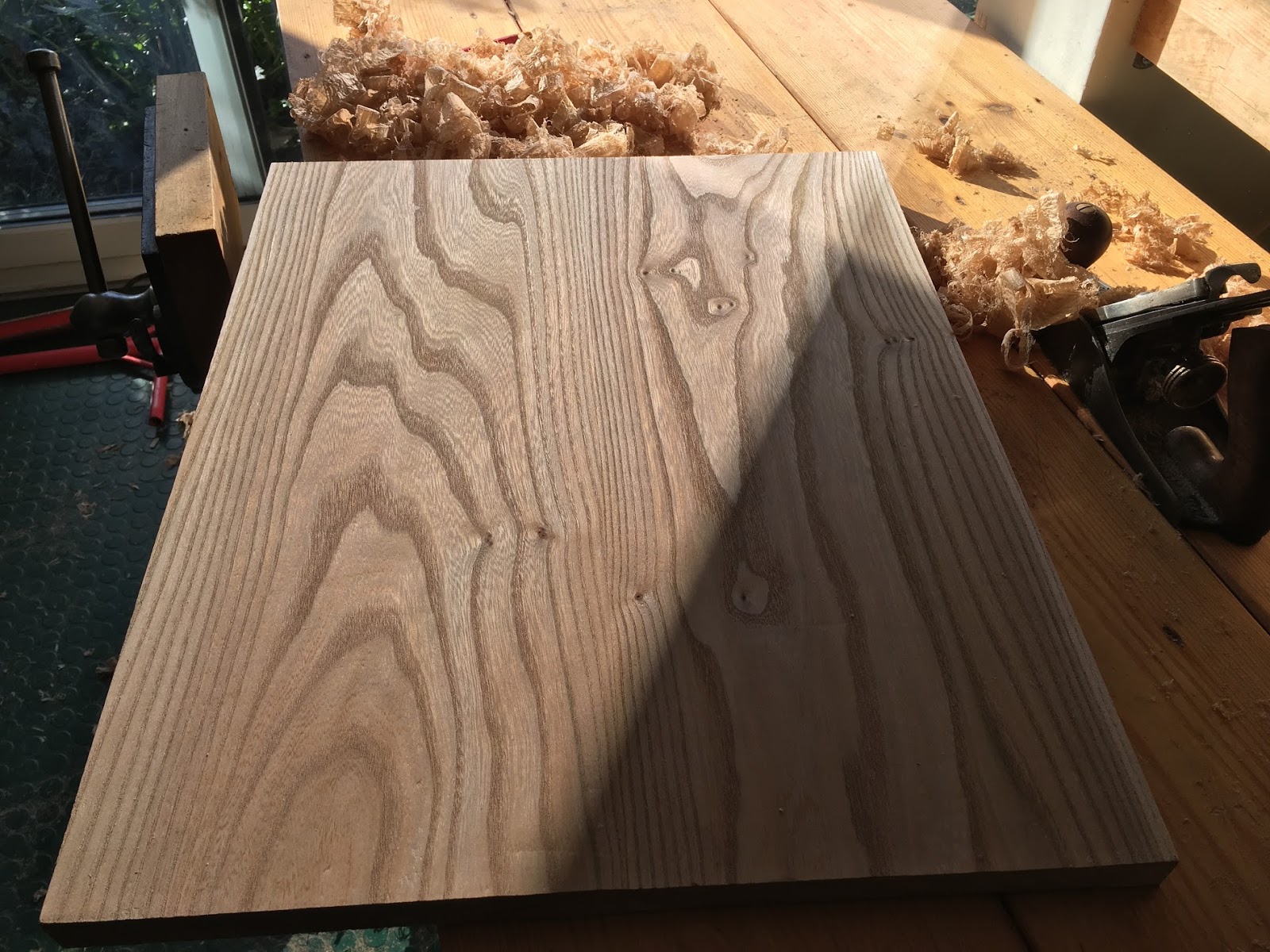 finally I rounded over the legs and cut them to length. I was a bit apprehensive about doing the round over as I had not done it before, but I relaxed once I realized that it did not matter if they were all identical (they aren't but it is almost impossible to tell by looking once it is put together).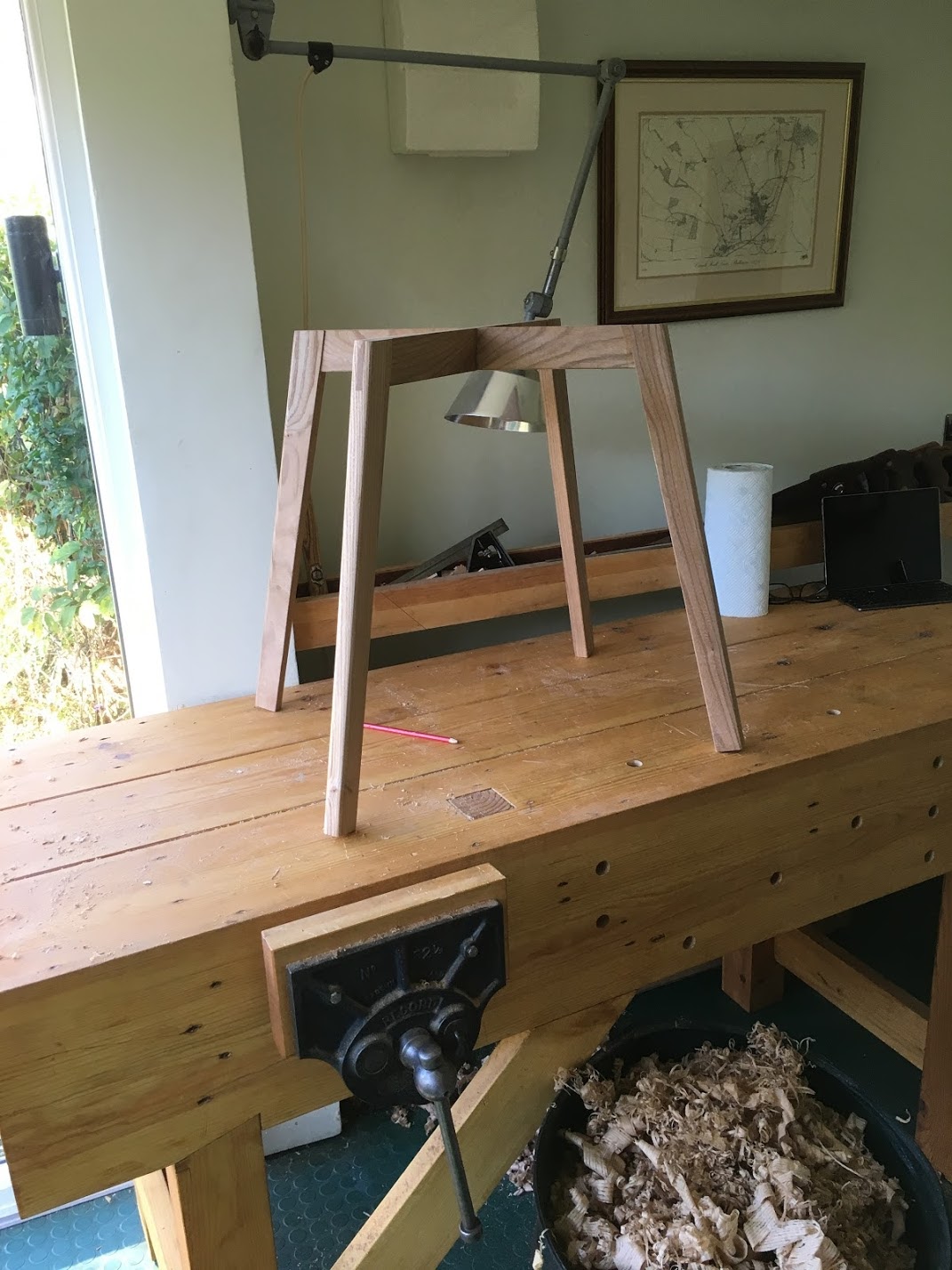 Have my oversized aprons and stumpy table legs ruined the elegant Maquire design? Tune in tomorrow to find out!