The time has come to try and make an actual bit of furniture using hand tools. I am attempting a suitably straightforward piece given my inexperience (a side table) and will be ably assisted by Richard Maquire, albeit virtually:
The video series covers how to make a simple coffee table from a single rough sawn piece of timber.   I cheated and got a bit of sawn elm from St Albans Wood Recycling – a far less intimidating place to rifle through bits of wood than a proper timber yard, but not a cheap place for non-reclaimed stuff. There are two large knots about a 1/3rd of the way down, but I was just able to get enough for the bits I need from it.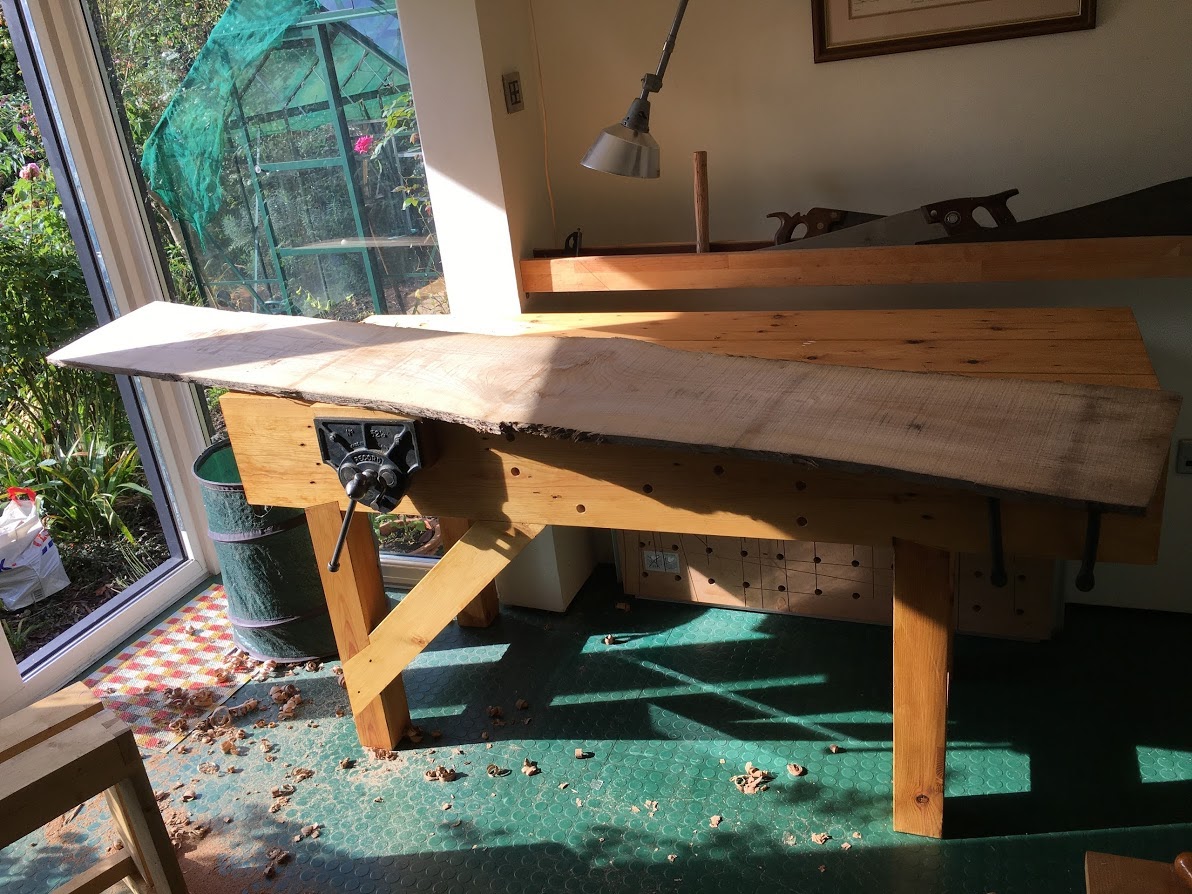 There is not a much in colour difference between the sap and the heartwood but I did my best to avoid the sap for the top – no need to worry on the legs as they will be stained black anyhow.  Not a lot to report about prepping the wood other than remembering what I had learned (and subsequently forgotten) when making my bench.  After doing the top (slowly!) my confidence was restored somewhat and I did a more efficient job of the other bits.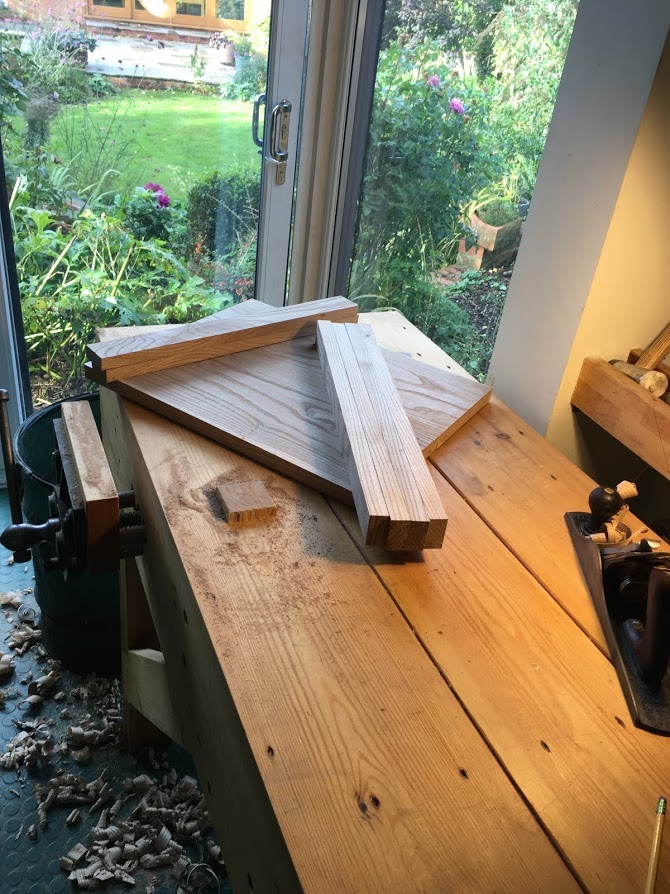 This was my first attempt at jointing and gluing two boards – I added a bit of 'spring' as instructed and held it together with one clamp. I think the resulting glue line is ok but I should probably reserve judgment until I finish the top.
The joinery is going to be with bridle joints, which are basically a mortice and tenon but with the top of the mortice lopped off.
Apparently bridle joints can be time consuming because you need to get an accurate fit to avoid it looking tatty and can't rely so much on compressing the wood fibres as you might with a mortice and tenon joint (too tight fit will cause the sides of the mortice to push apart).
To simply matters Mr Maquire has devised some simple guides to cut these joints with, so the next job is to make those. If you want more details on the guides, plans etc they can be found in the excellent video series above, which can be downloaded for a modest fee.