As part of this survey of the history of the quick-release woodworking vice, Richards Wilcox of Illinois deserves an honourable mention for their clever design.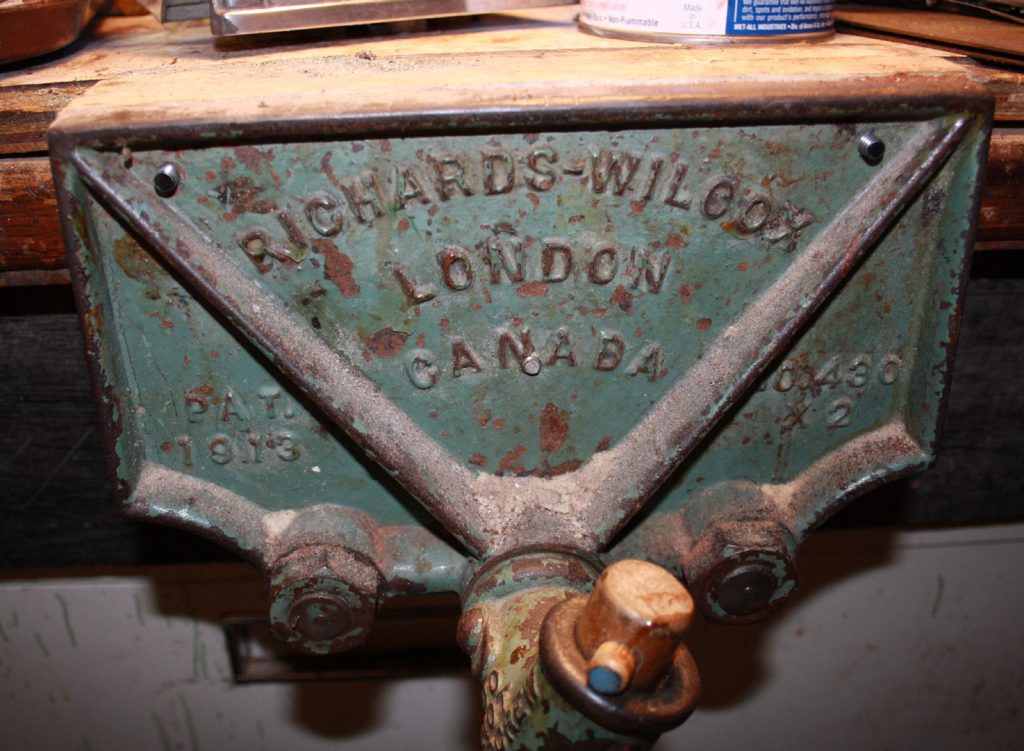 Before Wilcox was purchased by Richards in 1910 they produced a continuous screw vice.  The newly formed company created an improved version that featured a simple and elegant gravity-fed quick release mechanism.  They patented the mechanism in 1913: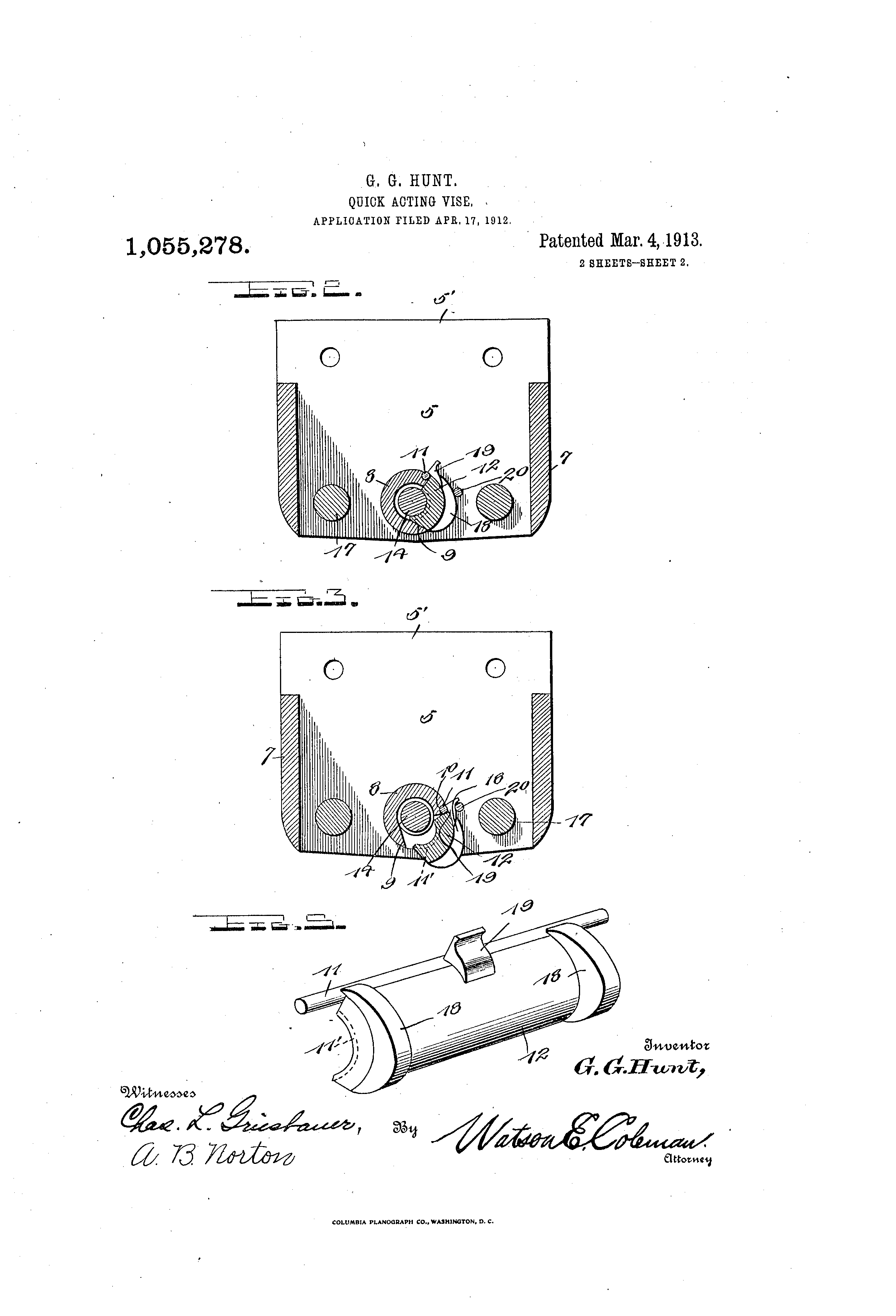 Rather than try and explain how it works you can see for yourself in video below:
The range sold in 1913 included the 430 and 430S (the latter being a tail vice) available with either a 7" or 10" wide jaw.  There was also a much smaller version (3 1/2″" jaw) called the 530.
According to this Popular Mechanics advert from 1913: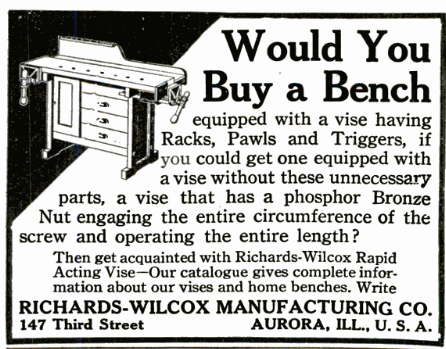 …the nut was made from phosphor bronze.   This material reduced friction and allowed Richards Wilcox to advice their customers to 'use no oil on screw' (this message being marked on the part that holds the handle).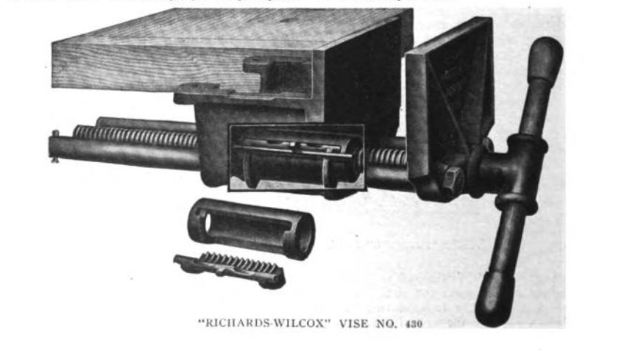 Avoiding the need for oil is a great advantage since one of the weaknesses of most QR designs is that the lubrication on the screw attracts dust and shavings which – if they are allowed to build up – can interfere with the mechanism.   Unfortunately phosphor bronze is also quite soft and consequently some of the surviving examples are broken or worn beyond repair.   Still, this an excellent vice if you can find one.