Now I have my timber delivery I could finally finish gluing down the epdm rubber membrane on the roof. Step 1 was to create an upstand so water does not overspill the edges at the side and front.
I cut a 45 degree chamfer on the upstands as I thought this would make it easier to fold the membrane over, although really it was just an excuse to use my new saw.
For those of you who – like me – have never come across this type of saw, they are basically circular saws that can run on guide rails.   Like a circular saw they can pivot to 45 degrees to cut bevels, but unlike circular saws the plunging action allows you to push the spinning blade directly into the workpiece without having to approach the cut from an edge.
The beauty of the rail system is that it allows you to make accurate cuts on long pieces without recourse to a table saw. The guides should also be useful for working with sheet material since you can cut the material in situ.
It worked a treat cutting the chamfers on the 38×63 wood I used for the upstands.
Once the upstands were secured in place I applied contact adhesive to the area 150mm from the edge that I'd left unglued previously and stuck the membrane down.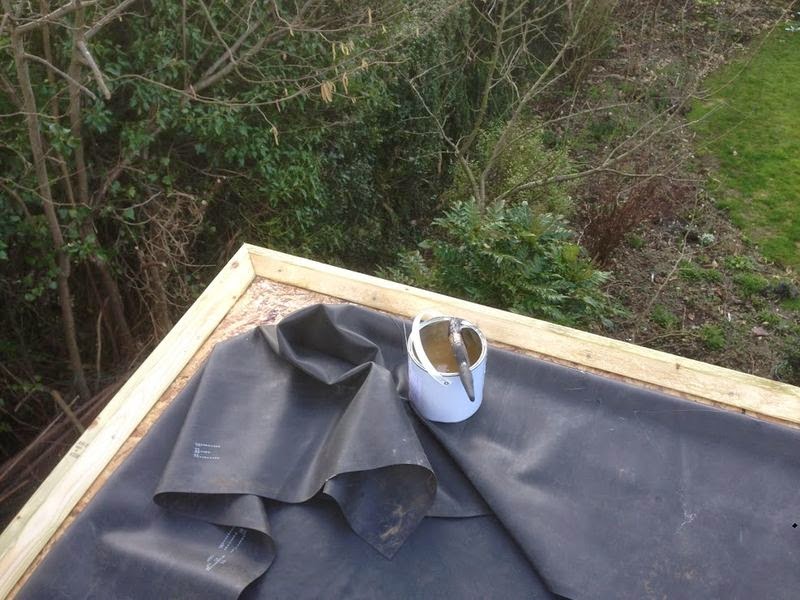 At the back of the building I used a very hand plastic fitting called a 'gutter trim'. This comes in two parts, the first is screwed to the roof and the second clips into the first, pinching the edge of the membrane at the top and creating a watertight seal. The second part is shaped to allow the run-off to drip into the guttering.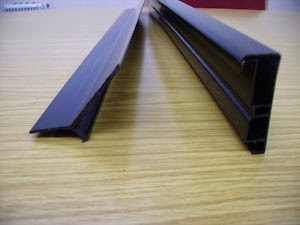 Since I (still) haven't placed my timber order I can't proceed any further at the moment.
In other thrilling news I received my delivery for fascias, barge boards and guttering. I looked at aluminium fascias for a while and, much to my surprise, these can be bought for not much more than the upvc versions. In the end though, given the doors and windows are upvc, I decided to embrace the world of plastic full-on and got the pvc stuff .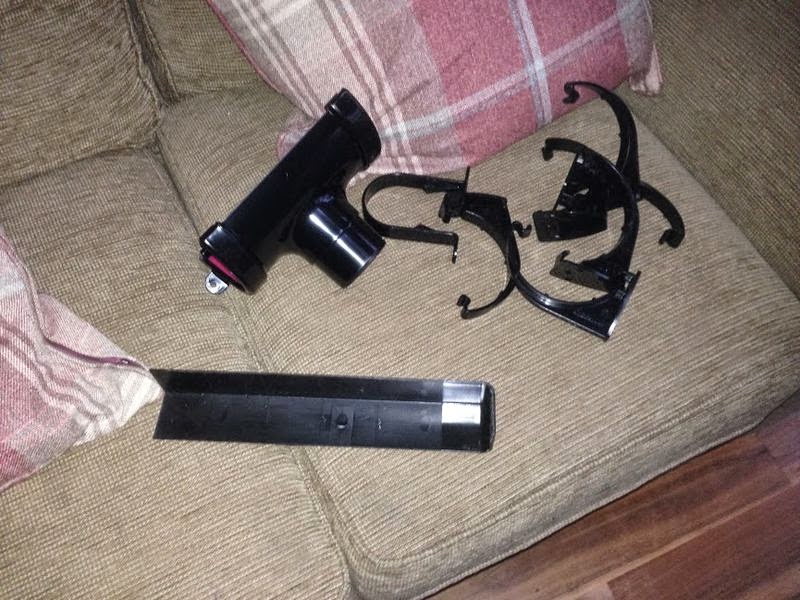 I will try and sort out the timber order next week so I can arrange the delivery for end of the 1st week of Feb, and – weather permitting- I aim to get going on the exterior on the weekend starting 8th of Feb.