The table arrived on Monday.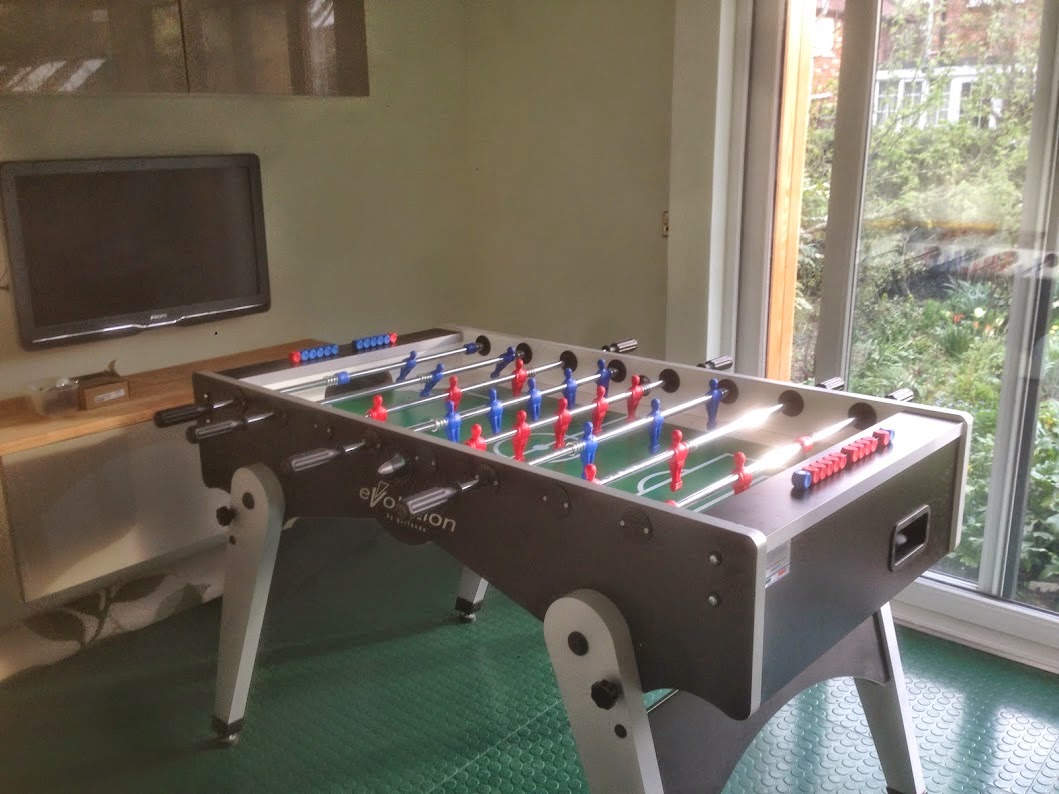 It does fit nicely in the corner and, despite being quite heavy, is relatively easy to move around – it folds flat in situ and can be rolled around on the wheels at one end.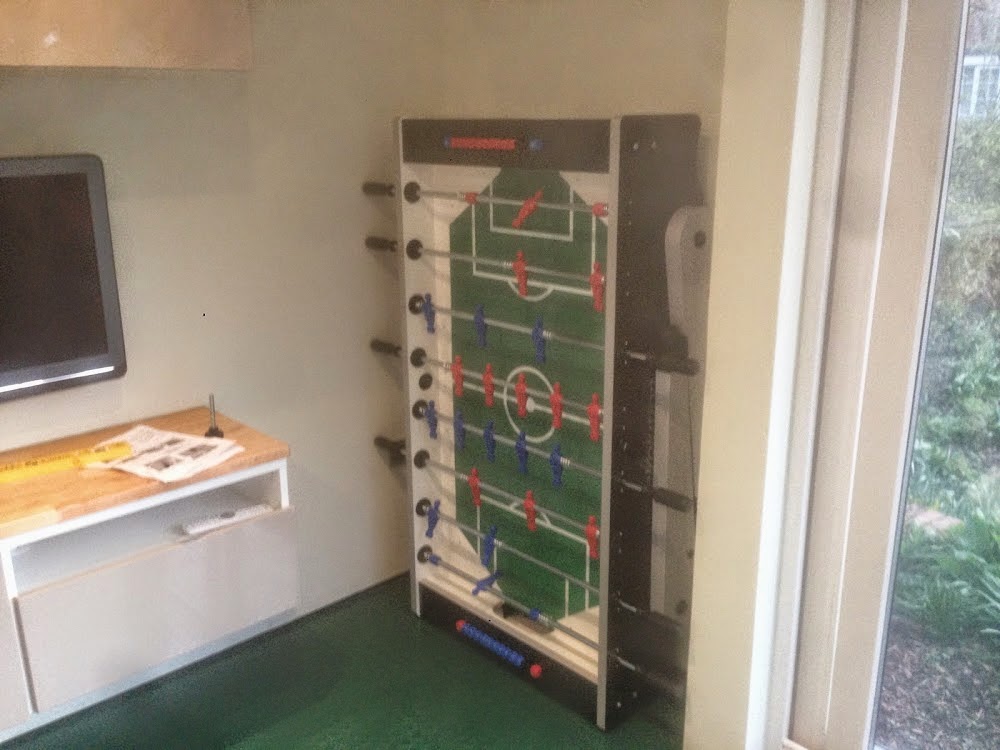 Having said that it would be a lot more convenient if I could just stand it upright directly into the space where it would stay, rather than having to shuffle it into the corner. I suppose this is just one of many compromises that are needed if you try and cram a lot of things into a small space.
I plan to make a simple plywood cover to clip over the top when it is in the standing position – this is partly for aesthetic reasons, but it will also have other uses too:
act as a temporary worktop when i can't be bothered to fold away the table (which I suspect will be often)
form a level base to stand the table on when it is taken outside (which will be rarely given the British weather).
can be hooked to the wall behind the table to prevent it tipping over and squashing passing children
apologies for the grainy photos