Battens attached – a very tedious job that took pretty much the whole day.
They are spaced at 400mm centres and I used counter battens on the ceiling to make room for the light fitting (the recess will be 75mm which is just about deep enough for the led lights I have picked).
Anyhow, it is all ready for the electrician now and I'll call him next week.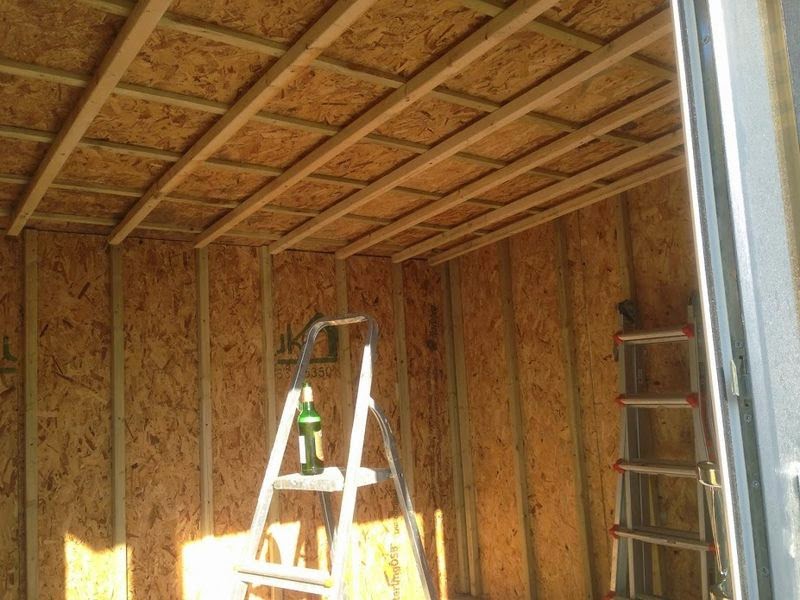 More on the electrics later.