all wired up and live, the sequence of events was:
mark where the fittings will go (me)
First fit wiring (electrician)
Plaster-boarding (me)
cut holes for fixtures, fit back-boxes and pull cables through (me)
lay SWA cable from shed to house (me)
feed SWA cable from garden through side wall and into understairs cupboard, where household consumer unit is (me & electrician)
second fix – wire up and attach sockets and switches, install consumer unit make connections in the shed, make connection at the house consumer unit (electrician)
testing (electrician)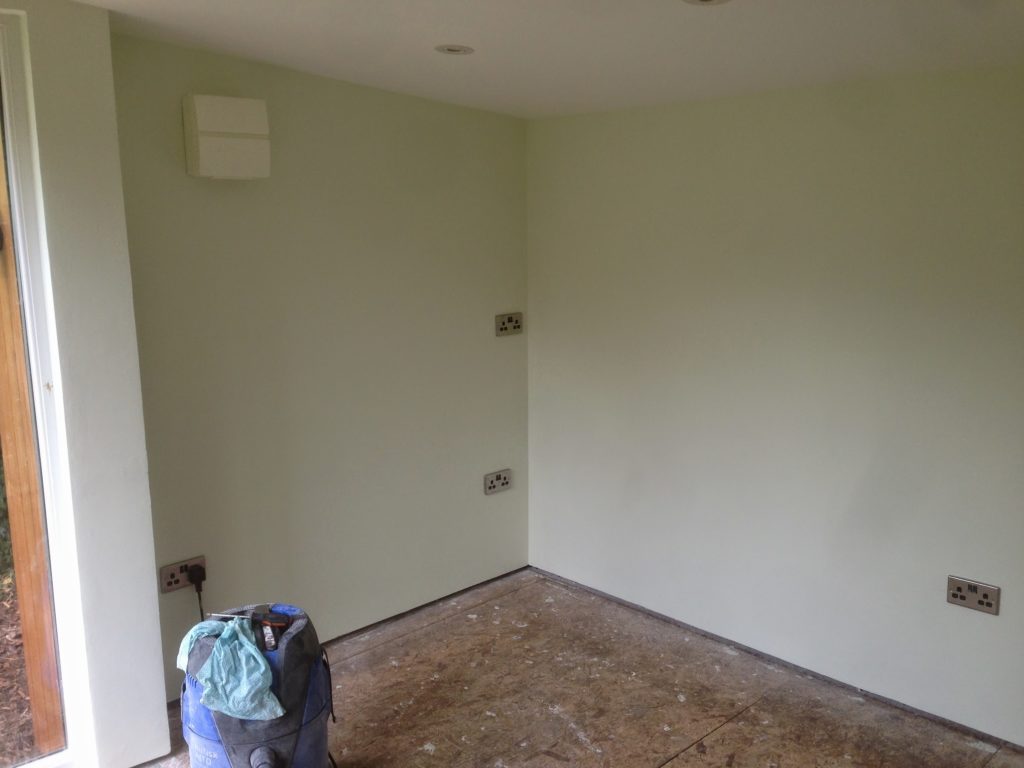 The 5 way consumer unit has one MCB for each of the following:
lights
internal sockets
external sockets
wiring or aircon (to be installed in the future)
wiring for external water feature (to be installed in the future)
apparently the new regs require all new connections to the household supply to be RCD protected. A pain, since any fault will require a trip down the garden, no doubt in the dark. I suppose I could have had an RCD at both ends, but it seems there is no guarantee the shed version would trip first.