I've added a simple dust extraction solution by using a 63mm plastic blast gate inserted through the top of the desk.
In order to attach the vac to the underside of the blast gate I used some flexible hose and a plastic 90° connection (both from the same range of 63mm dust collection parts from Axminster).
I did not have a suitable connector for the vac so fashioned one from a flower pot and some duck tape. You can see the professional  looking solution below: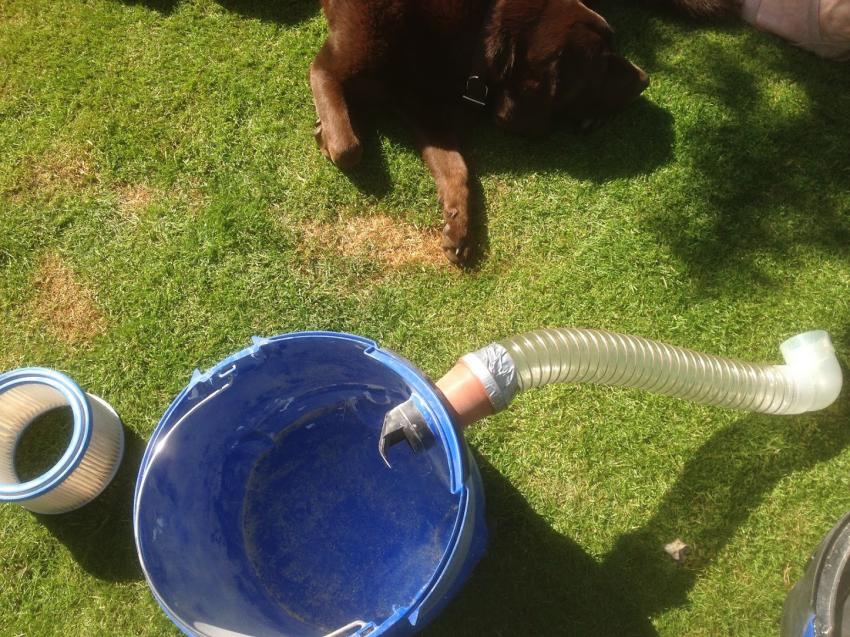 I also installed a double socket which I have wired to a piece of electrical flex and this is plugged into the front of the vacuum. This means that any tool plugged into the desk will trigger the vac's auto start feature.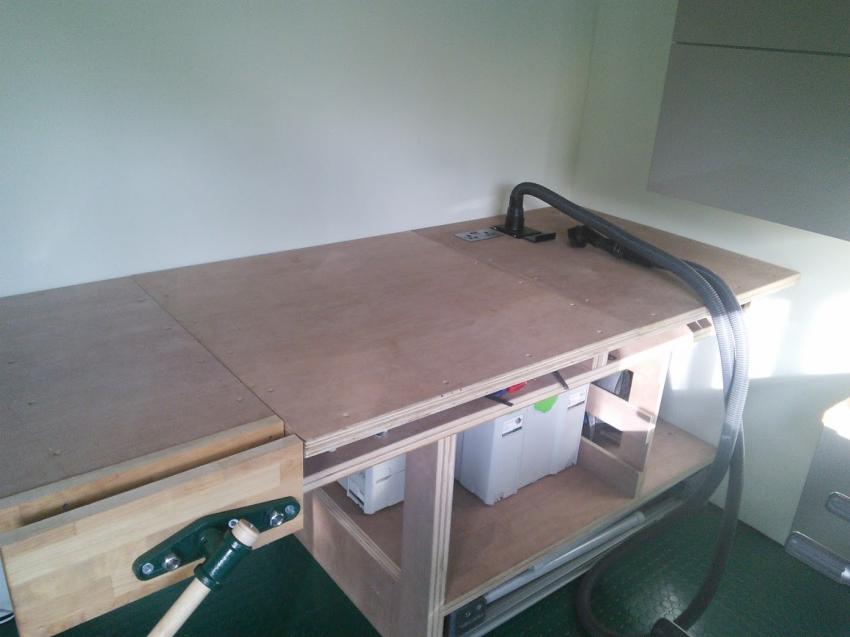 It all works like a charm. The next step is to get a cyclone so I do not have to continually reach under the bench to empty bags/clean filters etc.  More on that in a future post.